FEEDBACK FROM THE WINNER OF THE ALS/JEOL MOST PROMISING MICROSCOPIST AWARD 2016
September 12, 2017 |
BY

MSSA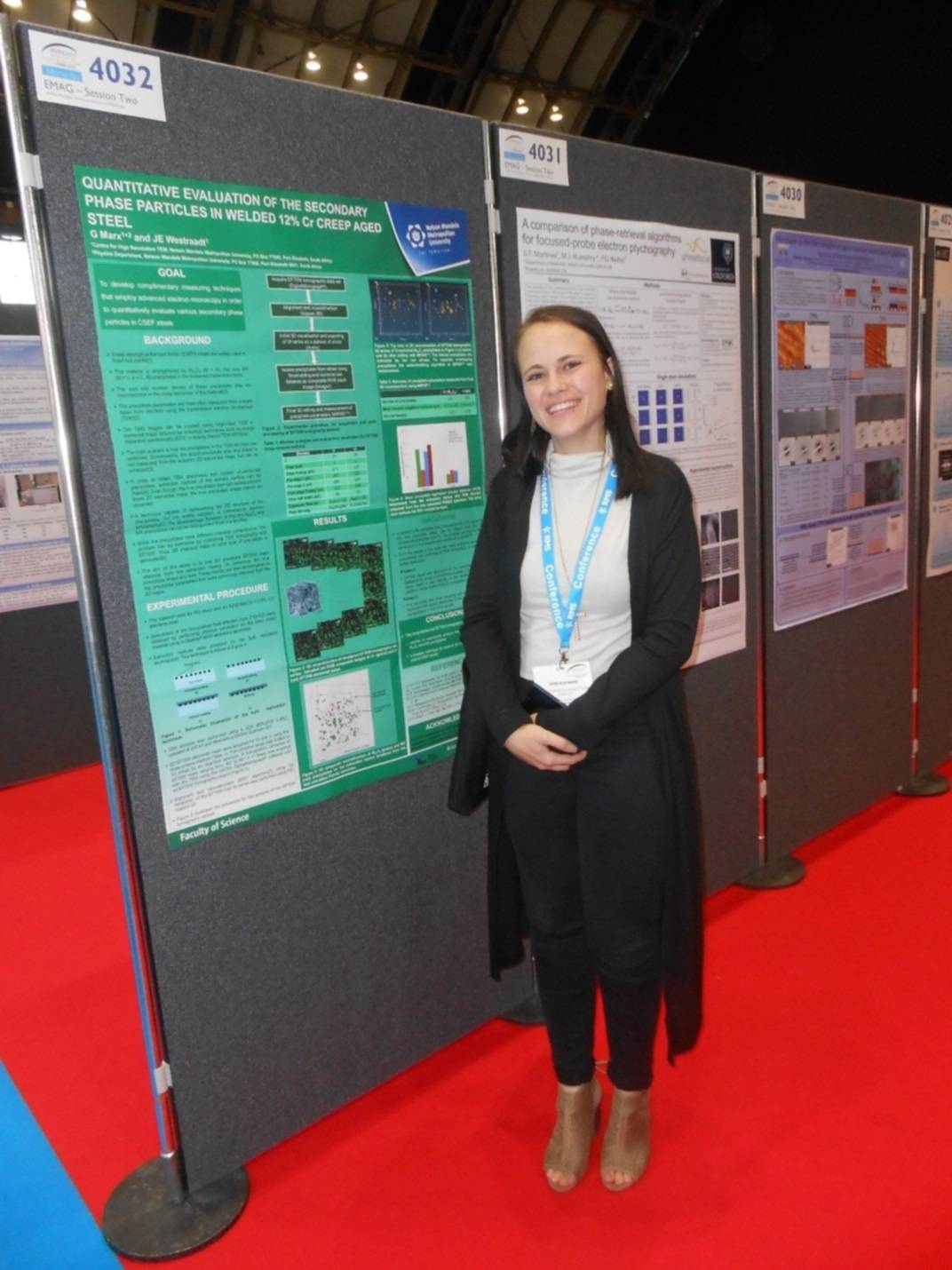 I am Genevéve Marx and currently a 2nd year PhD student at the Centre for HRTEM at Nelson Mandela University (NMU), Port Elizabeth. The supervisors of my PhD project are Dr Johan Westraadt and Prof Jan Neethling. The title of my PhD project is "Microstructural Evolution of Welded Creep Aged CSEF Steel" and it entails the quantitative measuring of the microstructure of creep strength enhanced ferritic (CSEF) steels that have been in use in coal-fired power plants and welded on. These results is used as input into creep models that can be implemented to predict more accurately the remaining life of the power plant components made of these steels.
What an honor it was to win the prestigious ALS/JEOL award for the "Most Promising Microscopist" at the 54th Annual Microscopy Society of Southern Africa (MSSA 2016) conference held in Port Elizabeth...
Leave a comment
Be the first person to comment.
Contact Us
Tel & Address Info
Tel: 012 841 3643
Fax: 012 841 2227

Address:
Council for Scientific and Industrial Research,
1-Meiring Naude Road, Brummeria
Pretoria, 0001, South Africa

---
Operation Hours:
Monday - Friday
08h00 - 16h30