The Society is open to professional scientists, technicians and technologists, as well as students and members of the trade [microscopy and associated equipment].

To become a MSSA member complete the online form and submit. A confirmation email along with an account statement will be sent to the email address supplied upon receipt of the online form.



WHY BECOME A MEMBER?
Membership entitles you to

a reduced fee for conference registration
receipt of the informative newsletter (MSSA NEWS) during the year
access to discussion groups (MSSA Listserver) and regional meetings
Types of Members
We have four forms of membership to MSSA

Ordinary membership is open to all persons interested in any form of microscopy and related topics. Students not in full-time employment are eligible for a reduced membership fee.
Institutional membership is open to all scientific institutions, business firms or other corporate bodies which have an interest in microscopy, such a member nominating up to four representative members.
Student membership is open to any currently registered student of any recognised university in Southern Africa

Life membership which shall be open, on application, to members in good standing of the Society (at least for the previous 5 years) over the age of 55 years and retired*.
Your status with the society can be confirmed, or checked, by contacting Mr Alan Hall
Annual membership fees: ( last updated 23 December 2019 )
| | |
| --- | --- |
| Ordinary membership | R 200.00 |
| Institutional membership | R 600.00 |
| Student membership | R 100.00 |
| Life membership (eligibility criteria applies*) | R 300.00 (once off) |
A joining fee of R50.00 is payable by Ordinary and Institutional members.
Download the MSSA Constitution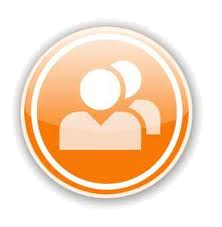 Online membership form
Please complete the form as best possible and press send
Contact Us
Tel & Address Info
Tel: 012 841 3643
Fax: 012 841 2227

Address:
Council for Scientific and Industrial Research,
1-Meiring Naude Road, Brummeria
Pretoria, 0001, South Africa

---
Operation Hours:
Monday - Friday
08h00 - 16h30