







Welcome To Microscopy Society of Southern Africa
OUR MISSION
To promote and develop microscopy and associated techniques at all levels in the Southern African region
The microscopy society of Southern Africa is a non-profit organisation dedicated to furthering microscopy in the broadest sense in all branches of science within the Southern African region.
The Society was founded as the Electron Microscopy Society of Southern Africa (EMSSA) in 1962 and became a formal member of IFSEM (the International Federation of Societies for Electron Microscopy) in 1966.
The primary objectives of the Society are
To further microscopy and related topics in all branches of science
To arrange meetings of microscopists (and workers in associated disciplines) in Southern Africa
To act as liaison between members of the Society and the IFSEM or other bodies.
This is achieved mainly through
an annual meeting of the Society

publication of a Newsletter [MSSA NEWS]

maintenance of an Instrument and Skills Database

the establishment of regional groups with closer co-operative ties
Feedback from the winner of the ALS/JEOL Most Promising Microscopist Award 2014
August 19, 2015 |
BY

MSSA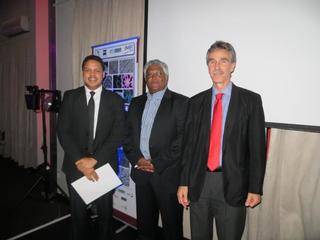 I remember applying to the MSSA conference on the insistence of my supervisor. I was reluctant to attend, since I was only in my honours year and I had never attended a conference before. I presented a poster of my project entitled "Investigating Tau pathology in an in vitro model for Alzheimer's disease". The conference was enough of an experience to me alone. So I never thought I would walk away with any award, never mind the top prize of "Most Promising Microscopist".
read more...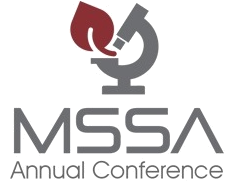 1 April 2016
1 April 2016
Registration opens
31 July 2016 31 August 2016
Abstract submission closes
31 August 2016
Application for student grant deadline
30 September 2016
Cover Micrograph Competition closes
31 October 2016
FEI Prize deadline
31 October 2016
Technical Forum Abstract submission closes
31 October 2016
Micrograph competition closes
31 October 2016
Early Bird registration closes
5 December 2016
Technical Forum
6-8 December 2016
Conference
9 December 2016
Workshops
Interesting Links
ONE DROP OF WATER !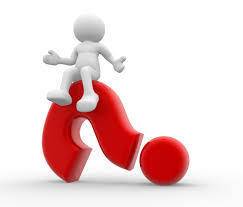 Ask a microscopist
Take part in our online forum or join us on facebook or twitter. Post questions, give comments and interact with other microscopists
Contact Us
Tel & Address Info
Tel: 012 420 2075
Fax: 012 3625150

Address:
University of Pretoria
Cnr.Lynnwood Road and Roper Street Hatfield South
Pretoria
0002
---
Operation Hours:
Monday - Friday
08h00 - 18h00
Saturdays
08h00 - 13h00