









34th Boris Balinsky Memorial Lecture
Multiscale-Multimodal Imaging of the Brain: Revealing Secrets Hiding in Plain Sight
Mark H. Ellisman, Ph.D.
Distinguished Professor of Neurosciences; Director, the National Center for Microscopy and Imaging Research (NCMIR), UCSD
A grand goal in brain research is to understand how the interplay of structural, chemical and electrical signals in and between neurons, glia and the vasculature give rise to normal and abnormal functioning of nervous systems. New technologies are hastening progress as biologists make use of an increasingly powerful arsenal of tools and technologies for obtaining data, from the level of molecules to whole organs. This talk will highlight projects in which development and application of new contrasting methods and imaging tools have allowed us to observe otherwise complex or hidden relationships between cellular, subcellular and molecular constituents of cells, particularly those comprising the brain. Prospects for enhancing our understanding of the complex physiology of multiscale systems by facilitating the application of multimodal imaging methods as well as the fusion of data obtained using multiple methods, will also be discussed.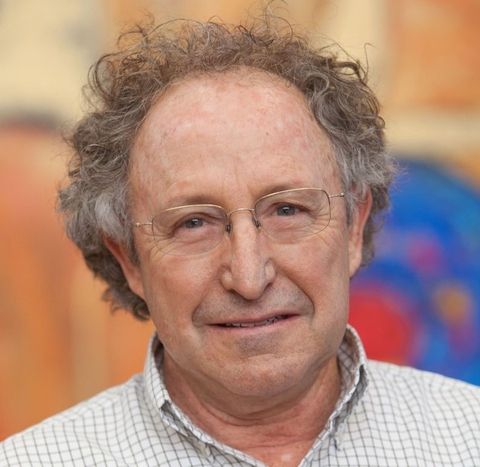 Dr. Mark H. Ellisman is the National Center for Microscopy and Imaging Research (NCMIR), and since 1996, Dr. Ellisman has served as the founding director of the UCSD Center for Research in Biological Systems (CRBS) Dr. Ellisman established NCMIR in 1988 to achieve greater understanding of the structure and function of the nervous system by developing 3D light and electron microscopy methods. As a founding fellow of the American Institute of Medical and Biological Engineering, Dr. Ellisman has received numerous awards including the Jacob Javits Neuroscience Investigator Award from the National Institutes of Health (NIH) and the Creativity Award from the National Science Foundation (NSF).

My research has included development and application of advanced imaging technologies to obtain new information about cell structure and function, structural correlates of nerve impulse conduction and axonal transport. As well as better understanding the cellular interactions that occur during nervous system regeneration, the cellular mechanisms that regulate transient changes in cytoplasmic calcium, which modulate neuronal functioning and aging processes in the central nervous system.
I was always curious about biology but grew up with an aeronautical engineer, who taught me how to make things, generously transferring knowledge and a fundamental understanding of the properties of materials and physics. Through these early experiences, I realized that the small accomplishments of making something gave great satisfaction, and this engendered in me a passion for engineering, and making tools to look deeper into the functioning of biological systems.

As an Undergraduate in Berkeley in the 60's, I was inspired by the ground breaking work of Watson and Crick to work on big problems in biology. I went to college wondering how the brain worked. What is the essence of perception? Can we accurately describe and understand the molecular chemistry of a moment of existence? While at Berkeley, I finished my course requirements early which gave me the opportunity to do some additional experiments, looking at basic brain physiology. That opportunity led me to study the nervous system. If you look at any specific neuron, what makes the functional characteristics of that neuron unique? What confers on neurons their unique biophysical and functional characteristics?

The brain has been my passion for my entire life. It is important to appreciate that most important questions about our feelings and emotions require understanding mechanisms that span many different scales – from the atomic scale molecular properties of the proteins that regulate the sensitivity of specific neurons, that are connected through microscopic functional circuits that encompass our entire brains. These changes and effects can occur in seconds, but can have consequences for our perception of stress and anxiety that can last a lifetime in some cases. The fascination of these bigger problems has enabled me to fulfil my passion for engineering by creating both novel solutions for complex multiscale problems. As important though is my passion to make my work easily understandable to anyone - to help educate, and understand the exquisite beauty of the brain, its' amazing and wonderful flexibility, and to open people's minds to be curious regarding how our brains really work
41st John Matthews Memorial Lecture
Low-voltage scanning electron microscopy meets high expectations of materials characterization
Iwona Jóźwik
National Centre for Nuclear Research, NOMATEN Centre of Excellence MAB+ Division, Świerk-Otwock, Poland

Łukasiewicz Research Network – Institute of Electronic Materials Technology, Warsaw Poland
The low-voltage scanning electron microscopy (low-kV SEM) finds new applications in semiconductor technology to detect contrast originating from the active dopant distribution and concentration in electronic devices. It may be also used to visualize highly insulating channels produced by ion damaging of semiconductors. The mechanism of Damage-Induced Voltage Alteration (DIVA) contrast in SEM images will be presented and supported with application examples.
Iwona JÓŹWIK is a physicist holding a PhD from the Faculty of Applied Physics and Mathematics of the Gdańsk University of Technology, Gdańsk, Poland (2006). She is a specialist in scanning electron microscopy (SEM) and sample preparation using focused ion beam (FIB) techniques.

Since 2008 she is employed at the Lukasiewicz Research Network – Institute of Microelectronics and Photonics in Warsaw, Poland (former Institute of Electronic Materials Technology). In 2017 she has joined the National Center for Nuclear Research, Świerk-Otwock, Poland, where she leads the Research Group "Materials Characterization" of NOMATEN Centre of Excellence. Her interests include the application of low-energy scanning electron microscopy to direct visualization of damage in ion-irradiated materials. She has published more than 69 scientific and her h-index is 14 (Scopus) with more than 680 citations.
Contact Us
Tel & Address Info
Tel: 012 841 3643
Fax: 012 841 2227

Address:
Council for Scientific and Industrial Research,
1-Meiring Naude Road, Brummeria
Pretoria, 0001, South Africa

---
Operation Hours:
Monday - Friday
08h00 - 16h30